Laura & Aaron
Hoping to Adopt
(Texas)
Letter
Hello
---
We imagine considering adoption may be difficult for you, and we admire your strength, courage and selflessness.
---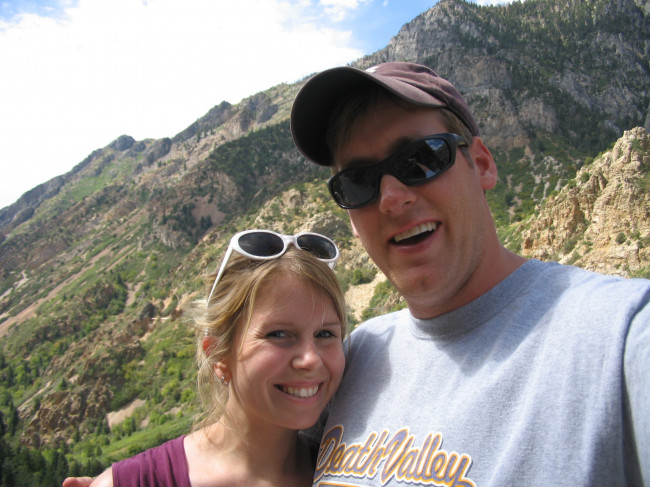 We're Laura & Aaron - thank you for learning about us!
We want to spread faith, hope and love in starting a family. It truly is the building block of society, and we want to not only positively impact our personal family but society as well. We want to teach compassion, generosity, patience, kindness, humility, and resilience in our child. We put a high priority on education, and want them to live with gratitude, to work hard, and to have a relationship with Jesus Christ. They will determine who they become, how they will live, and what they want out of life, but what we want most is our child to be a light to the world.
About Us & Why We're Adopting
---
We are excited to be growing our family through adoption and cannot wait to meet our future child.
---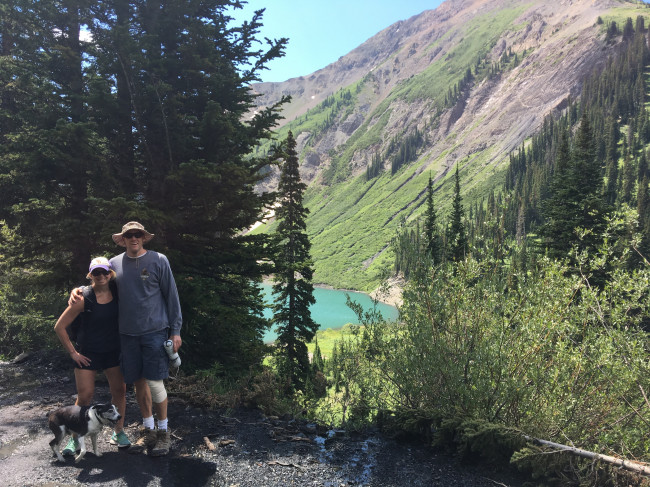 Traveling with our dog Roscoe!
We first met at Louisiana State University in 2001. After dating for several years, we got married and moved to Texas to start our careers. We bought our first house in 2005 and then our second five years later. We have been here ever since. We as a couple are fun loving, health conscious, hard working people. We differ somewhat in interests; however, we have a lot of common traits as well. In many ways we complement each other and try to honestly assess situations appropriately before making important choices. Our core desires of working hard, pursuing meaningful relationships, enjoying life and sharing our love with others significantly drives our decision making. Our decision to pursue adoption has come after many years of infertility and uncertainty. We are extremely delighted at the idea of growing our family and embracing the challenges that lie ahead. The opportunity to adopt is a blessing to us. We are excited to be growing our family through adoption and cannot wait to meet our future child.
Meet Laura
---
Laura is compassionate, energetic, & direct.
---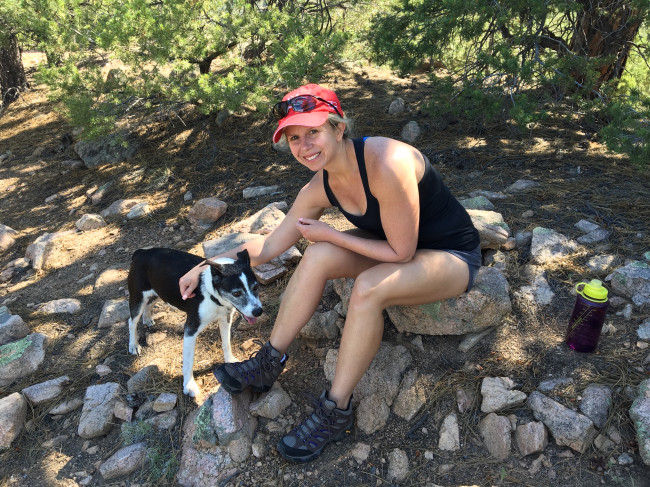 I like to run and bike. I also like to cook, go shopping, and hang out with friends.
I was born in Hawaii but grew up in south Louisiana where people enjoy life to its fullest. As a child, I loved art and music, and my parents got me involved in Camp Fire. My parents divorced when I was in elementary school, and my mother returned to college to become a nurse. Shortly after she graduated, she moved to Seattle and I remained in Louisiana with my father and sister. My father did everything he could to maintain some sort of normalcy, and he decided we'd start playing tennis together. Nearly every day, he and I played, and the court became a place where my heart healed. Despite a broken family, I always felt incredibly loved. I went on to college at LSU and met many great friends, including my husband, Aaron. He made me laugh and his humble and sincere nature, always made me content. Now as adult, I am so grateful for the life I have been blessed with. My parents are healthy, and we continue to be friends. Aaron and I have a great community of friends, who are an extension of our family. I work in Public Relations for the same company as Aaron. It's a place where I am proud to work because of the mission and the people. I enjoy reading, exercising, shopping and still pick up an occasional tennis ball. I've always loved being around children, and I know I have a tremendous amount of love to provide.
Meet Aaron
---
Aaron is sensible, funny, & kind.
---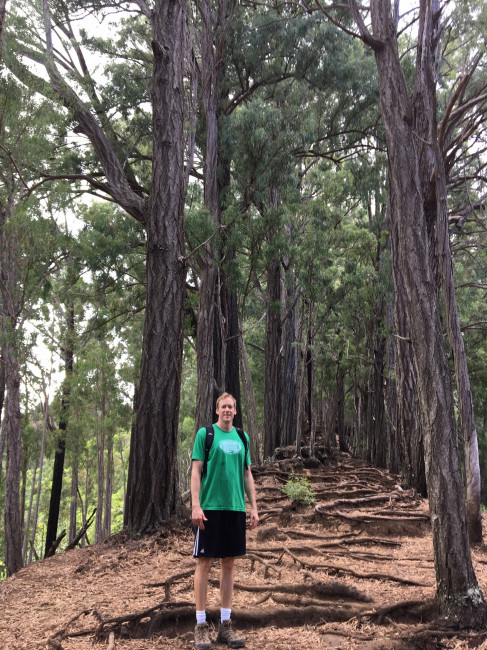 I like watching sports, BBQing, playing guitar, swimming, reading, fixing things around the house, & going to church.
I grew up in the Bay Area of California and moved around a lot in Texas and Louisiana during high school due to my father's work in the oil field. I played a lot of sports - football, baseball, and basketball during my high school career and used that as a way to get to establish new relationships and adjust to new surroundings. All in all, I had a great childhood, with stable parents and 3 older (bossy but wonderful) sisters. After high school, I went to LSU where I met my beautiful wife Laura and got a bachelor's degree in Electrical Engineering. Following graduation, I moved to Texas and began working at a large engineering company and have been there for 16 years and counting. Laura moved there shortly thereafter, and we were married. We bought our first home in 2005, and then sold it, and moved into our current home in 2009. We adopted our dog Roscoe in 2012 and he has brought great joy to our lives. We always enjoy seeing his smiling face, wagging tail and playing fetch with him. I am a laid-back person and like to joke around a lot. I try to make other people laugh, and to never take life too seriously. I enjoy listening to music, watching sports, reading, exercising, BBQing and working on projects around the house. I love to take things apart and learn how they work, and fixing things has always been a hobby of mine. Laura and I have a great group of friends, several of whom have very young children. We are God parents for two of them and love spending time babysitting and taking care of them. I am a Christian and strive to live a moral life, while always witnessing to the ultimate source of goodness, truth and beauty - God. It is difficult at times, but absolutely worth it. Laura and I both have a lot of love to share, and I know we will be great parents. The ability to provide, teach and be positive examples will be invaluable to our child.